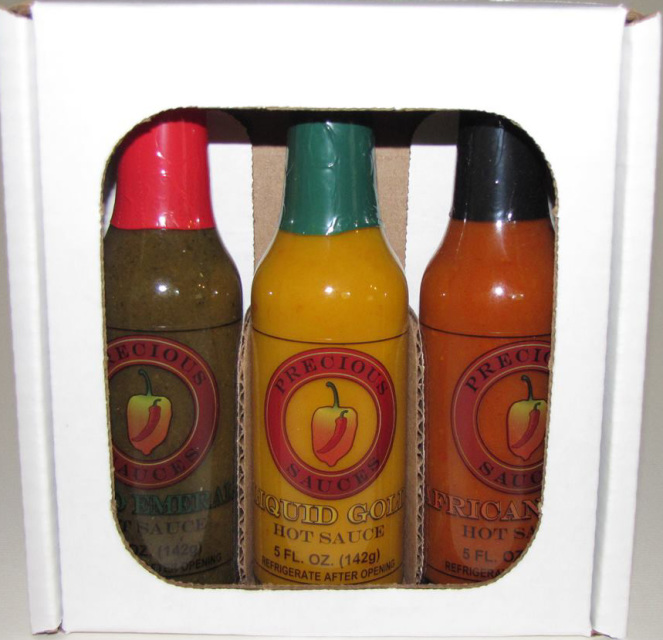 Gift Pack(top three flavors)(ship incl.)
SKU:
Liquid Emerald is a mild sauce using a mix of fresh Jalapeno, Serrano, and Poblano peppers. A tangy sauce with strong citrus flavor and aromatic highlights. Great sauce for marinating with pork and turkey. Grilling
pork, turkey, beef and vegetables
Liquid Gold is a hot sauce using fresh Habanero peppers. A sauce that has a sweet citrus flavor up front followed by a jump to full Habanero heat. Best with seafood, chicken, eggs, and great as a wing
sauce. Mix with honey for a sweet and hot glaze.
African Gold is a hot sauce using African Bird chilies(piri-piri), Thai chilies, and Red Fresno pepper. A sauce with a hint of sweet, smoke, and a strong front end heat, which continues toward the back of the tongue and hits the throat with a lingering burn. A sauce that merges well with all meats, and great hot wing sauce